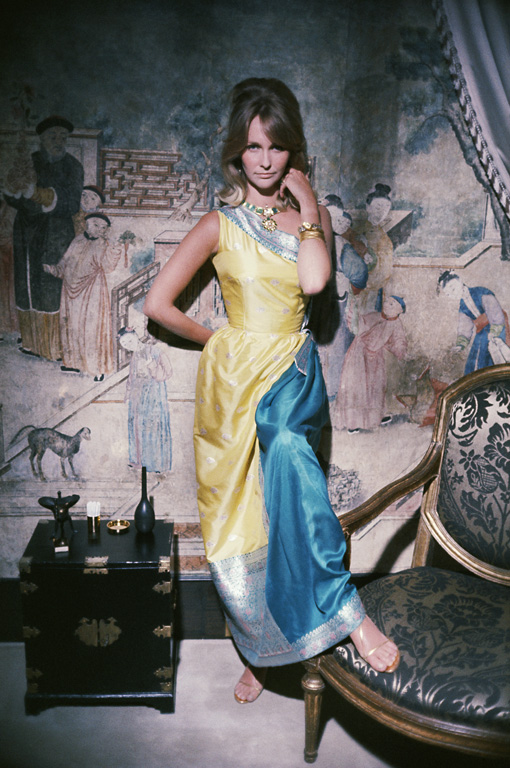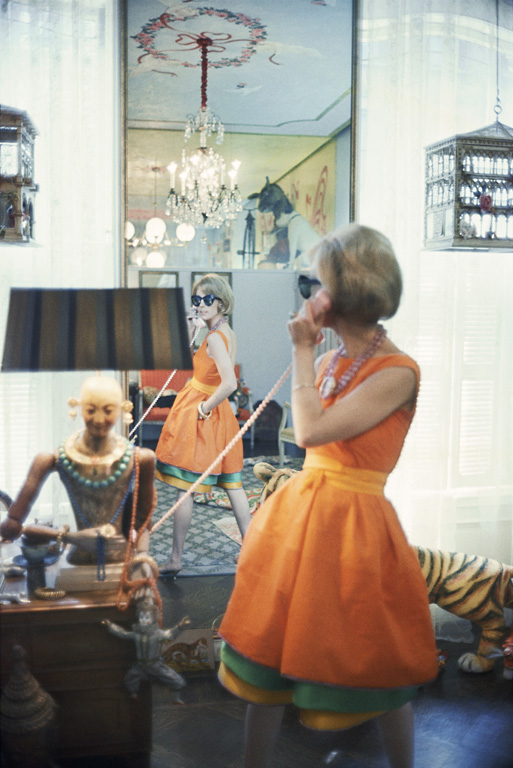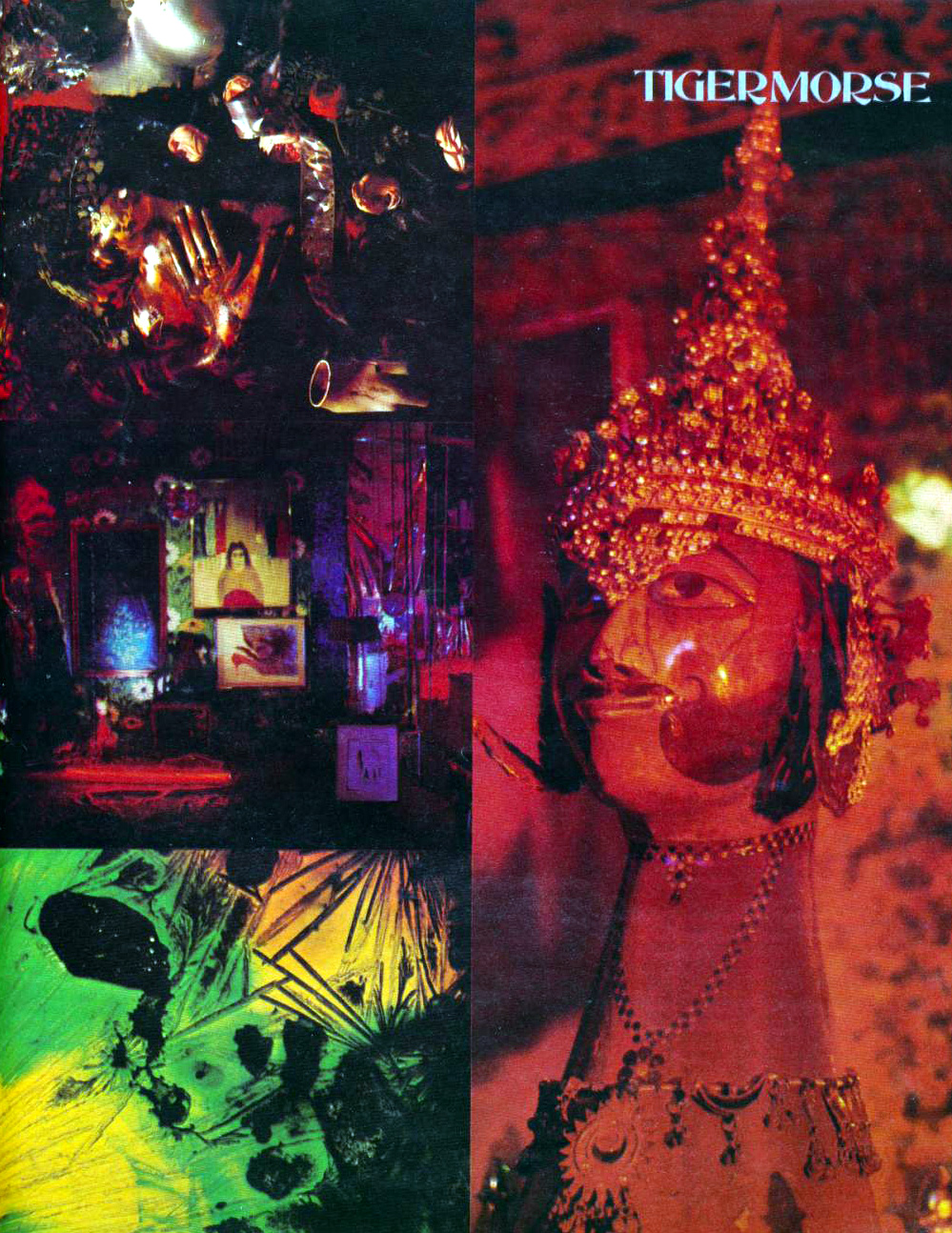 Photograph by Mark Shaw©, 1961
Invitation to Tiger Morse's Kaleidoscope
Photograph by Slim Aarons©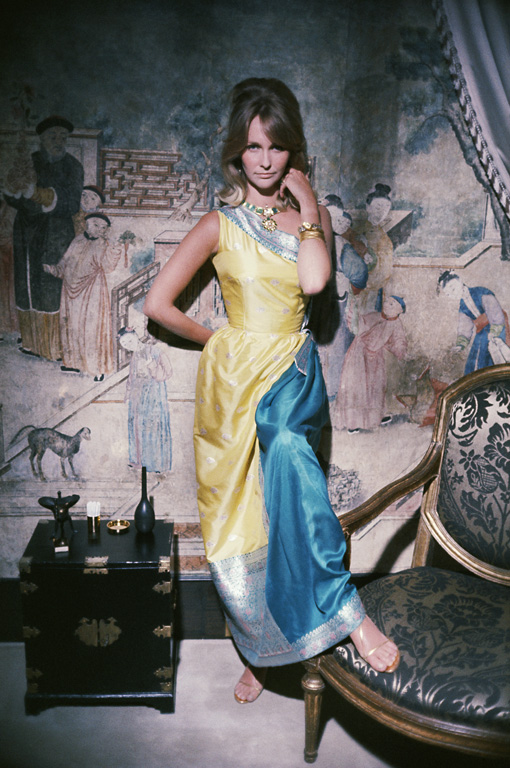 MRS. GEIST ELY DRESSED BY TIGER MORSE, PHOTOGRAPHED BY MARK SHAW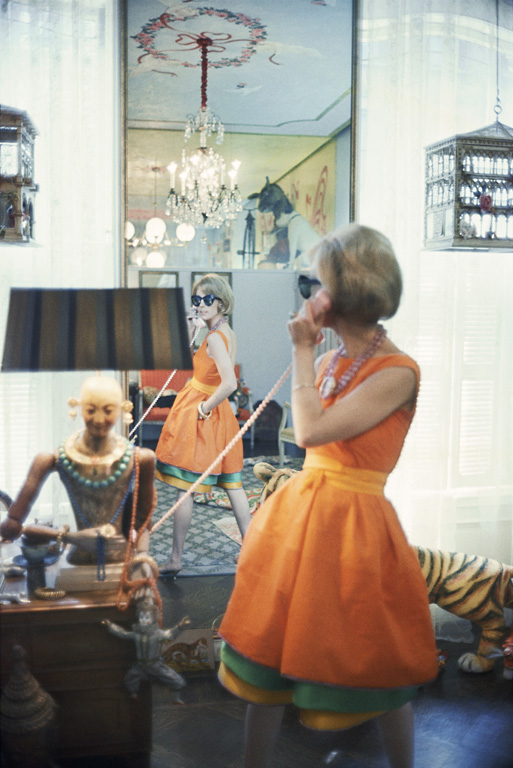 Photograph by Mark Shaw©, 1961
KHANGA CLOTH BOATWEAR, 1966
Photograph by Mark Shaw©, 1962
TIGER MORSE EXHIBITION AT LOGUIDICE GALLERY, 1967
Tiger Morse's Teenie Weenie
Tiger Morse (Reel 14 of ****). 1967. USA. Directed by Andy Warhol. © 2014 The Andy Warhol Museum, Pittsburgh, PA, a museum of Carnegie Institute. All rights reserved.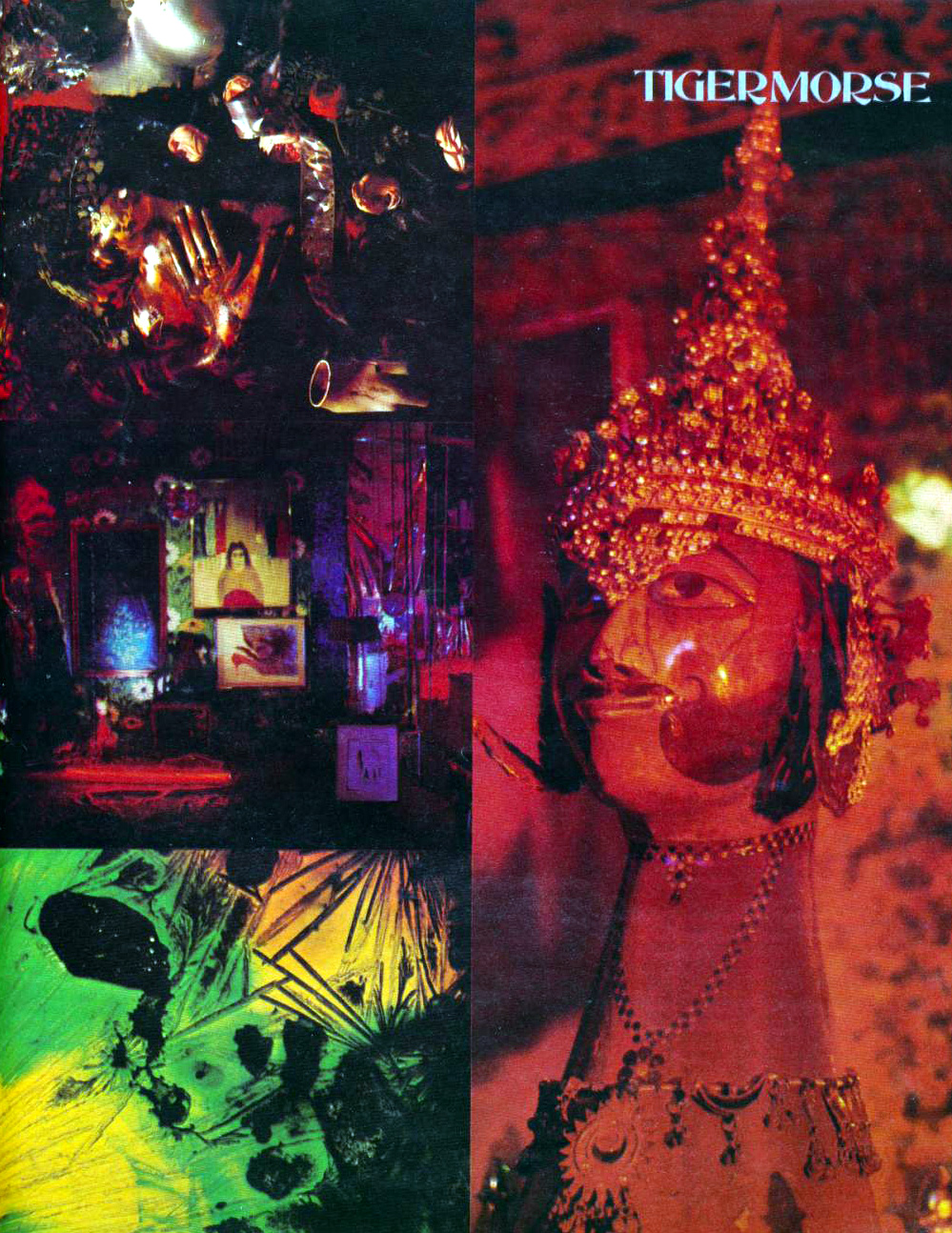 TIGER MORSE MODELS IN HER OWN FASHION SHOW, CIRCA 1967
FRANK ZAPPA AND THE MOTHERS OF INVENTION, 1968, WARDROBE BY TIGER MORSE.
PHOTGRAPH OF TIGER MORSE BY MARK SHAW ©, CIRCA 1961